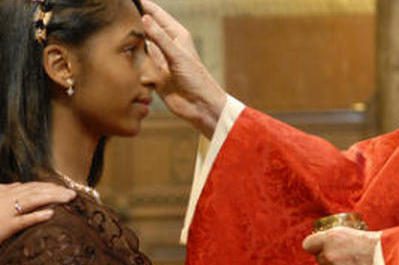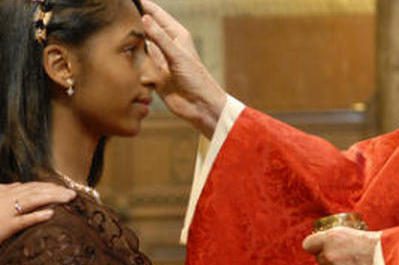 "The reception of the sacrament of Confirmation is necessary for the completion of baptismal grace. For by the sacrament of Confirmation, [the baptized] are more perfectly bound to the Church and are enriched with a special strength of the Holy Spirit. Hence they are, as true witnesses of Christ, more strictly obliged to spread and defend the faith by word and deed." –Catechism of the Catholic Church
High School Teens preparing for Confirmation do so under the guidance of our Youth Ministers. This is a two-year program that meets monthly during the school year.
RE Registration Form-English
RE Registration Form-Spanish
Confirmation Update during COVID-19
In this time of uncertainty, the RE office recommends for your student preparing for Confirmation, the following actions:
Consider downloading these Apps: Laudate, Formed, Catholic Daily Readings
Check out the blogs at Lifeteen.com
Daily and Sunday Mass live streamed on our Facebook page at 8:30 am, noon, and 7:00 pm.  One Mass will be said in Spanish.
Pray with your family daily
For more information, submit the Inquiry Form on the Sacraments page or contact the Religious Education Office 706-548-6332, extension 510
*Adults seeking Confirmation will do so within the context of the Rite of Christian Initiation for Adults program (RCIA)
*Middle School and High School Teens who did not complete their catechism through regular Religious Education classes may do so through our teen initiation class (RCIA for Teens)