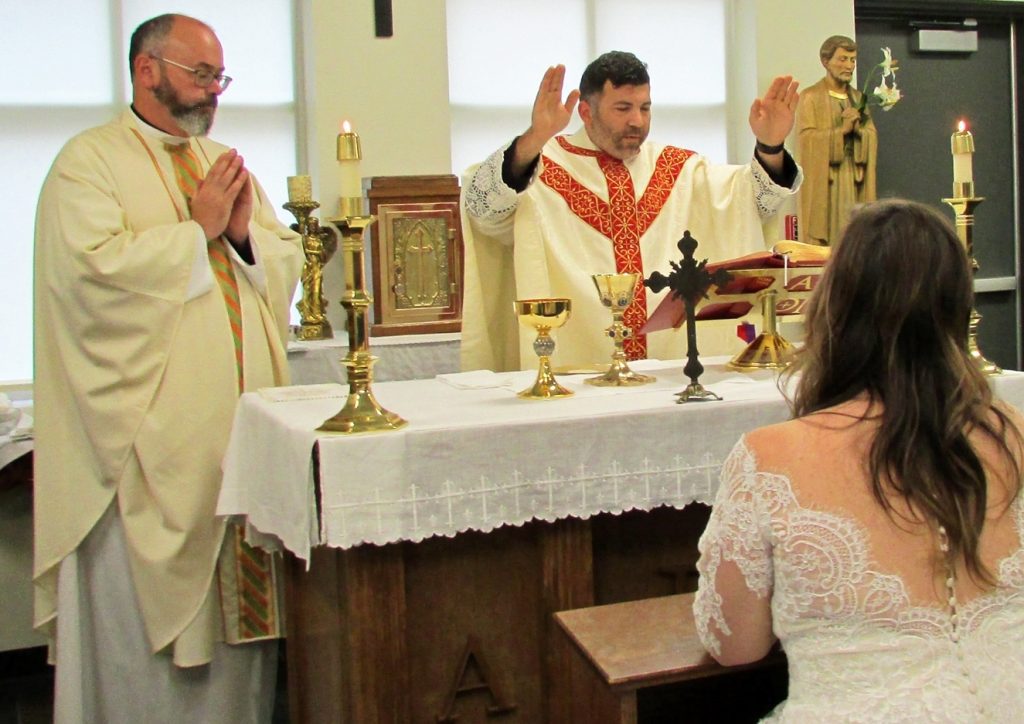 In Marriage, one gives oneself totally to the other person. Witnessed by the Church, it serves as a public statement of the loving union of a husband and wife, family values instituted by God.
Arrangements must be made at least six months to a year prior to the anticipated wedding date.
For more information, submit the Inquiry Form or contact the Parish Office: 706-548-6332

Wedding Coordination
Within the Sacramental ceremony is the need to plan and rehearse the various members of the wedding party and those involved in the liturgy. The priest will review and guide you through this process.
Click here for more information on the Sacrament of Holy Matrimony:
Marriage and Family