Grades 9-12
All high school students are invited to participate in this vibrant community! Our mission is to open the hearts of the youth to experience the love of Jesus Christ. Through the rich principles of the Catholic faith, teens are encouraged to strengthen their personal relationships with the Lord and to deepen that relationship through Catholic practices.
A typical gathering includes dinner and fellowship followed by a talk and small group discussions. We also have off campus retreats, Eucharistic Adoration and Reconciliation several times throughout the year. Teens are welcome to join any time and no registration is required.
Confirmation
High School Teens preparing for Confirmation do so under the guidance of our Youth Formation Director. This is a two-year program that meets monthly during the school year.
"Because we live in a busy parish, things may sometimes need to move around! Confirmation Teens should check back on the schedule regularly to ensure they haven't missed an update on class days, meeting locations, or due dates."
*Middle School and High School Teens who did not complete their catechism through regular Religious Education classes may do so through our teen initiation class (RCIA for Teens)
Teen Bible Study
HS Teen Bible Study is offered 7 -9 PM for those who wish to dive deeper into our Faith. Girls meet on Tuesdays; Guys meet on Thursdays.
NEW THIS SUMMER: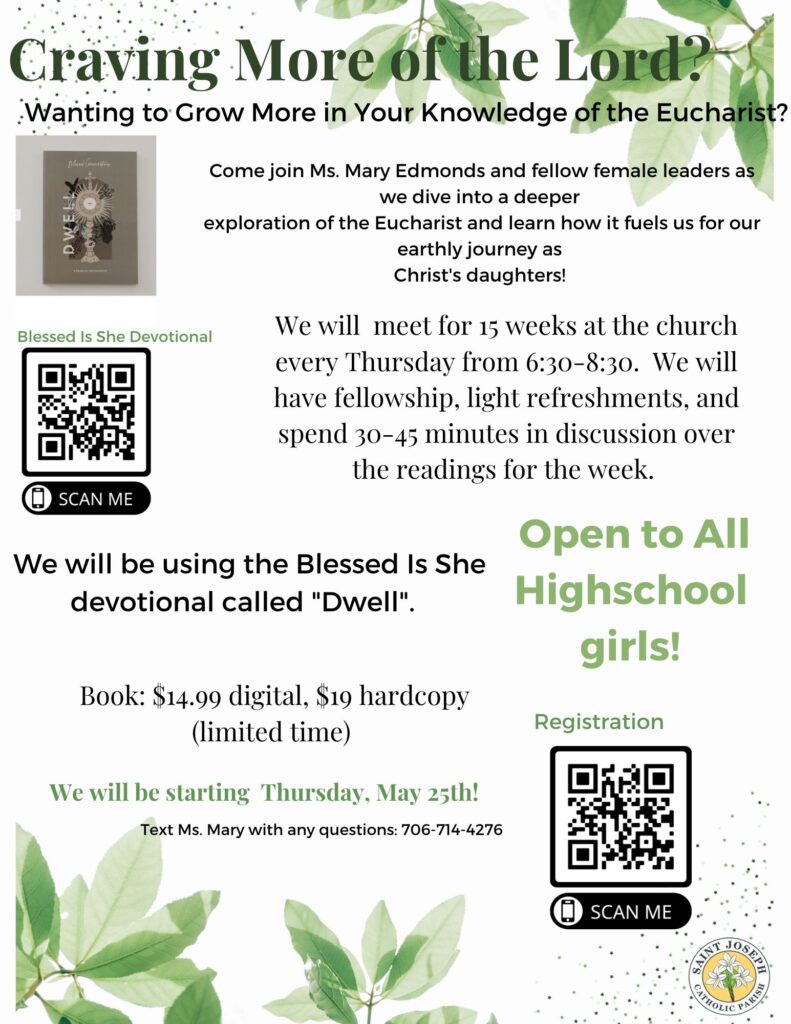 Girls Summer Session, May 25, 6:30-8:30 PM
Join Ms. Mary Edwards and other female leaders for this 15 week session as we dive deeper exploration of the Eucharist and learn how it fuels us for our earthly journey as Christ's daughters! We will be using the Blessed Is She devotional book, "Dwell."
Text Ms. Mary with questions at 706-714-4276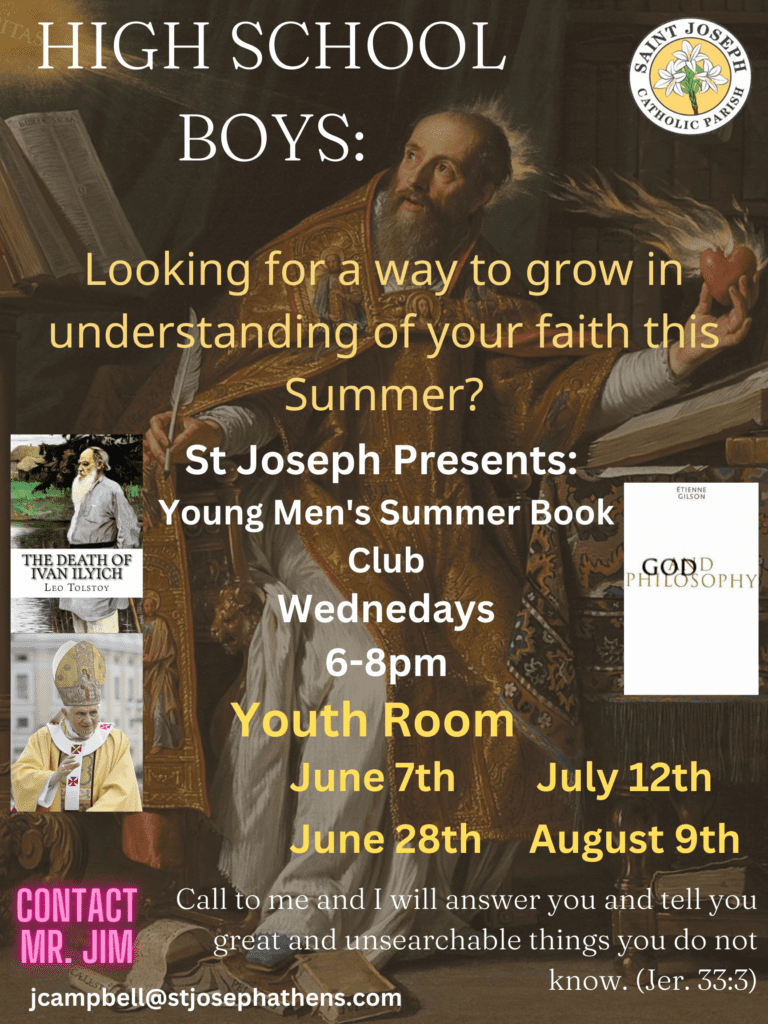 Boys Book Series, June 7, 6:00-8:00 PM
Join us as we grow in understanding of our faith through a selection of books. We will read, then meet bi-weekly in the Youth Room to discuss.
Contact Jim Campbell for more information: jcampbell@stjosephathens.com