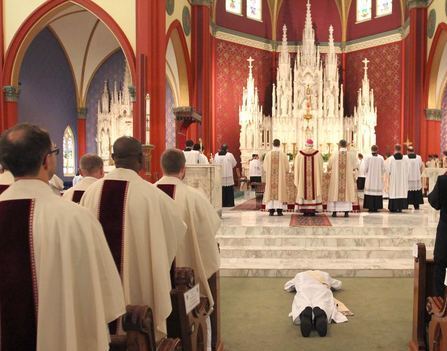 "Holy Orders is the sacrament through which the mission entrusted by Christ to his apostles continues to be exercised in the Church until the end of time: thus it is the sacrament of apostolic ministry. It includes three degrees: episcopate, presbyterate, and diaconate." –Catechism of the Catholic Church
If you are considering a vocation in the priesthood, we encourage you first to speak to a priest, who will guide you on the process of diligent prayer and discipleship and intense discernment.
To schedule an appointment with a priest, please contact the Parish Office.
For more information, submit the Inquiry Form on the Sacraments page or contact the Parish Office :
secretary@stjosephathens.com
706-548-6332
To learn more about the priesthood and the Sacrament of Holy Orders, click here for more information:
Called By Christ